Company Info
Yuyao No.4 Instrument Factory
[China (Mainland)]
Business Type:
Manufacturer
City:
Ningbo
Province/State:
Zhejiang
Country/Region:
China (Mainland)

Inquire Now
Yuyao No.4 Instrument Factory


China electronic interval timer manufacturer
electronic interval timer

Product Detail

electronic interval timer
supply voltage:24~240Vm AC/DC
max current : 4mA


Analog and digital electronic interval timer

A
timer
is a specialized type of clock. A timer can be used to control the sequence of an event or process. Whereas a
stopwatch
counts upwards from zero for measuring elapsed time, a
timer
counts down from a specified time interval, like an hourglass. Timers can be mechanical, electromechanical, electronic (quartz), or even software as all modern computers include digital timers of one kind or another. When the set period expires some timers simply indicate so (e.g., by an audible signal), while others operate electrical switches, such as a time switch, which cuts electrical power.
drain valve:
Solenoid valve plus timmer
| | | | |
| --- | --- | --- | --- |
| TYPE | YS-720 | YS -2000 | YS-11 |
| SUPPLY VOLTAGE | 24-240VAC/DC 50/60HZ | 110-240VAC/DC 50/60HZ | 24-240VAC/DC 50/60HZ |
| ABSORPTION | 4MA | 4MA | 4MA |
| OPERATING TEMP. | -40 -60 | -10~55 | -40-60 |
| TIME ON | 0.5-10 SEC | 0.5-99 SEC | 2 SEC |
| TIME OFF | 0.5-45 MIN | 0.5-99 MIN | 0.5-120 MIN |
| CONNECTOR AND GASKET | DIN 4650A | DIN 43650A | DIN 43650B |
| CLASS PROTECTION | IP 65 | IP 65 | IP 65 |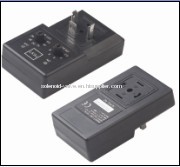 --YS-720:
Analog and digital electronic interval timer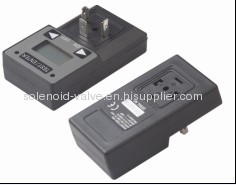 --YS-2000:
Analog and digital electronic interval timer
--2W-025-08 + YS720 timer:
Analog and digital electronic interval timer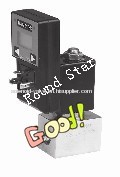 --YSE010+ YS2000 timer: Analog and digital electronic interval timer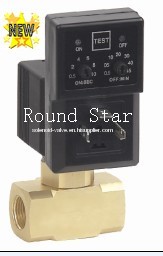 --YSV+ YS2000 timer: Analog and digital electronic interval timer




Related Search
Find more related products in following catalogs on Hisupplier.com
Related Products